The site of the installation is a municipal Waste Water Treatment Plant (WWTP) located in Collegno (Turin, IT) where biogas is produced from the sludge, by-product of the water treatment process.
The DEMOSOFC plant will be the first industrial size Solid Oxide Fuel Cell (SOFC) installation fed by biogas in Europe. The SOFC system will be the main and sole cogeneration system within the site.
The DEMOSOFC plant is composed of:
Biogas processing unit. The unit will include biogas dehumidification, contaminants removal and compression. Biogas from WWTP, even if relatively clean respect to other biofuels, still contains hydrogen sulphide and siloxanes, both harmful for the fuel cell. These contaminants are removed through an adsorption system with activated carbon, in a ultra-safe lead and lag configuration. Before the clean-up system, biogas is cooled and water is removed in a chiller, in order to guarantee the carbon optimal operation parameters. Later, biogas is compressed up to 4 barg to fed the flow controller placed inside the SOFC unit. A gas analyser, able to detect both H2S and siloxanes, is installed to online measure macro-composition and contaminants concentration both at the inlet and outlet of the clean-up system.
SOFC modules. The system is composed of 3 modules, able to produce 58 kW AC each. The total amount of installed power is 174 kWe, able to cover around 30% of the plant electrical needs. Thermal recovery from exhaust is used to partially cover the anaerobic digester thermal load, with a percentage depending on the season. SOFC modules are provided by Convion, and technical datasheet guarantee 53% electrical efficiency from compressed biogas to AC power.
Heat recovery system. As mentioned, hot exhaust from the SOFC modules heat a water loop, able to provide partial heating to the sludge entering the digester. A new heat recovery loop is integrated with an existing one, where heat is provided by a boiler fed by extra biogas or natural gas from the grid.
A general control system is also implemented in order to control the system, both on site an remotely. Figure 1 shows a general layout of the system.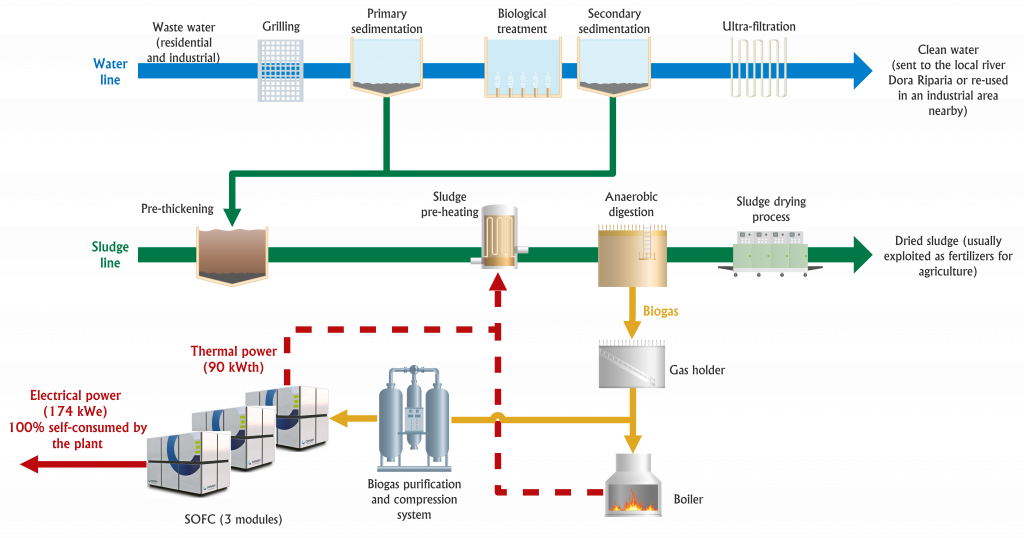 Figure 1. Biogas fed SOFC system concept.